After more than 4 years of development, the Diaspora Development team is proud to release our game!
Lots of code work has been going on behind the scenes to add the new features we want ready for the final release. Here's a video of one of the recent additions in action: Combat Landings.
As Bigpoint's Battlestar Galactica game is now in open beta testing the team would like to make an official statement about it.
The Diaspora team have never considered Bigpoint's game to a rival to ours. Both games have very different styles and therefore are aimed at fairly different markets. We know exactly how hard it is to make a BSG game and we want to wish them every success with theirs.
That said, we do actually have a vested interest. Several months ago the Diaspora team was approached by the producer of Battlestar Galactica Online with an offer. In order to speed up the development of their game they were interested in hiring freelance 3D artists to make models for them. And where might you go if you were looking for 3D artists familiar with making game models for a Battlestar Galactica based game?
Yep, us.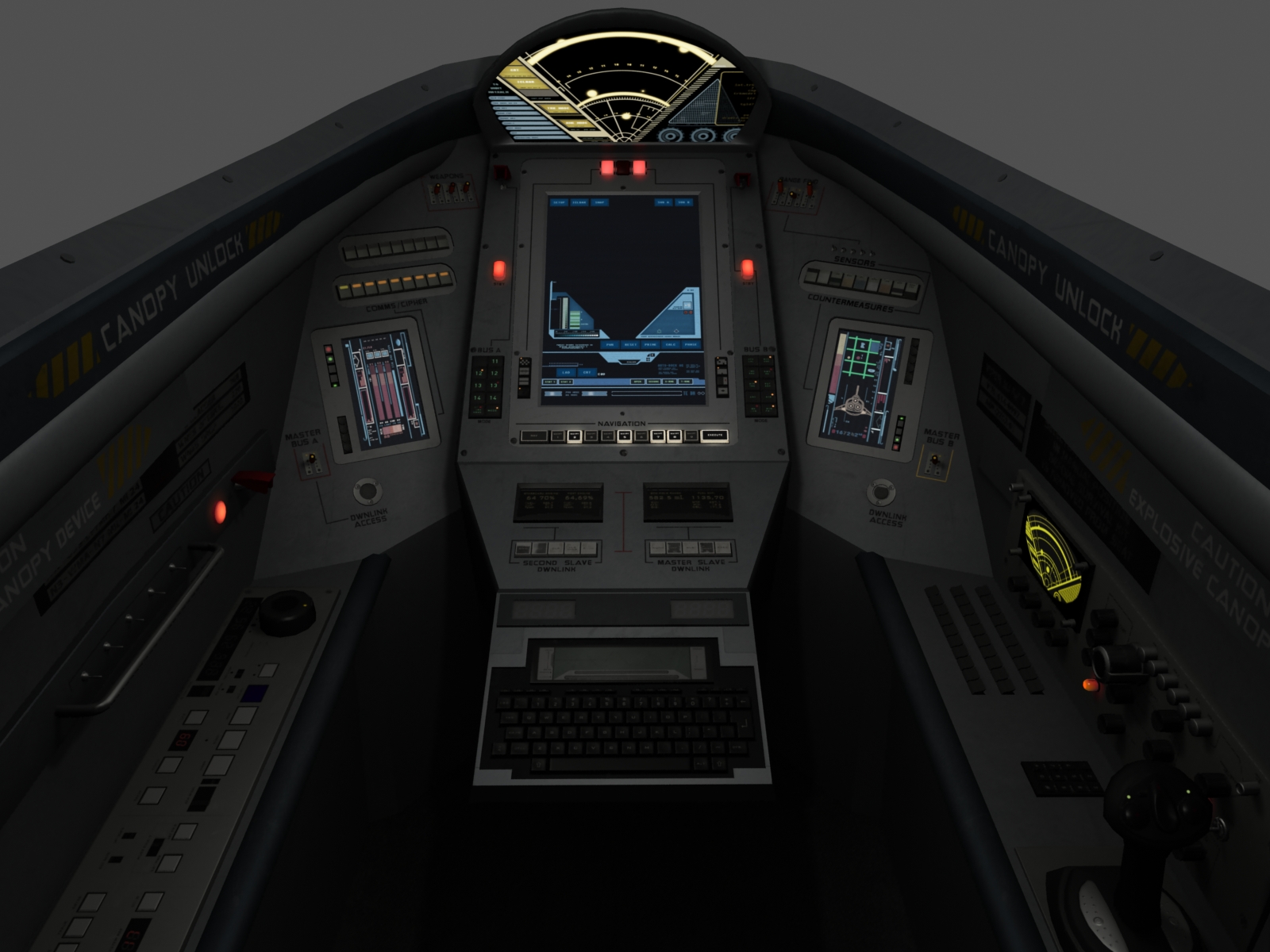 We promised we'd show it when it was done, and here it is. Fresh from the paintshop, it's the cockpit of the Viper Mk-VII. You will be spending a lot of time in there, pilot, so you might as well get used to it.
Phil Rey, one of the composers on the Diaspora development team,has written an article about how he came to join our team and his feelings on working with Battlestar Galactica-style music.
Videos & Audio - Diaspora Game - Mod DB
Yet Another Trailer. This time with a more cinematic feel to it rather than the pure action of the past. Enjoy.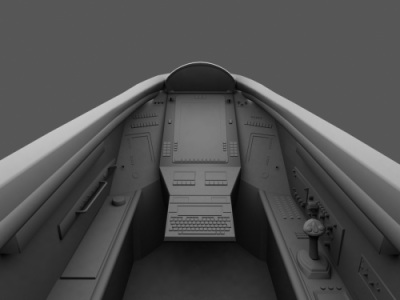 You may have seen the Raptor cockpit in our trailers, but the Raptor is not the only craft you'll be flying, and work is being done to create cockpits for the rest of them as well. Here's a first look at the cockpit mesh for the Viper Mk7, courtesy of Nighteyes and Newman. No textures yet, but we'll be sure to show you the finished version once we have it.
The release of our 3rd trailer seems a good time to pimp the fact that we now have our very own YouTube channel, where you will find all of our official videos, perhaps including some that weren't deemed important enough for our main site. Take a look.
Our 3rd trailer. Improvements all around - Most noticable is perhaps the working DRADIS, but that's really only scratching the surface.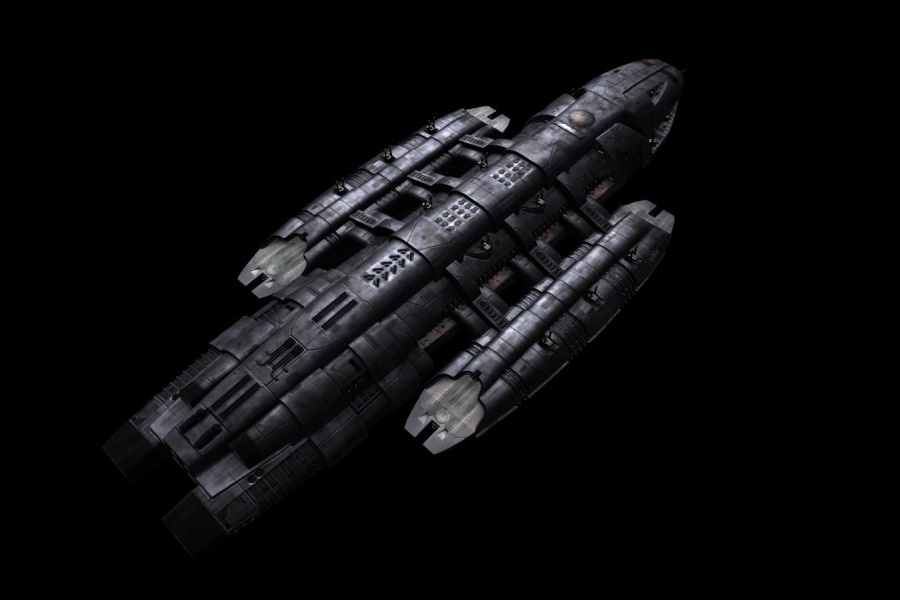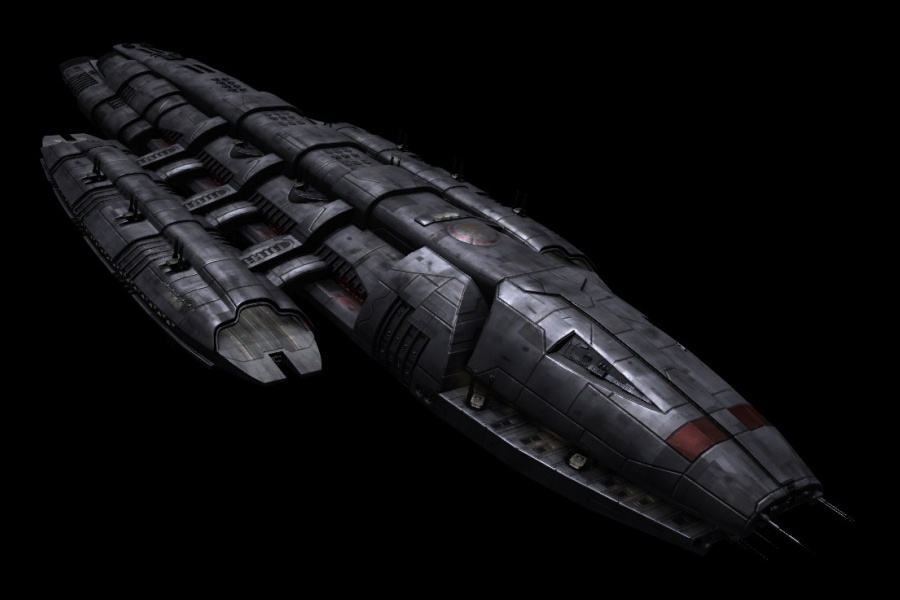 The Battlestar Theseus. This Sobek-class battlestar will be your home away from home during the R1 campaign, and you may well encounter other ships of the class in multiplayer missions. Familiarize yourself with this impressive ship in our newest developer blog.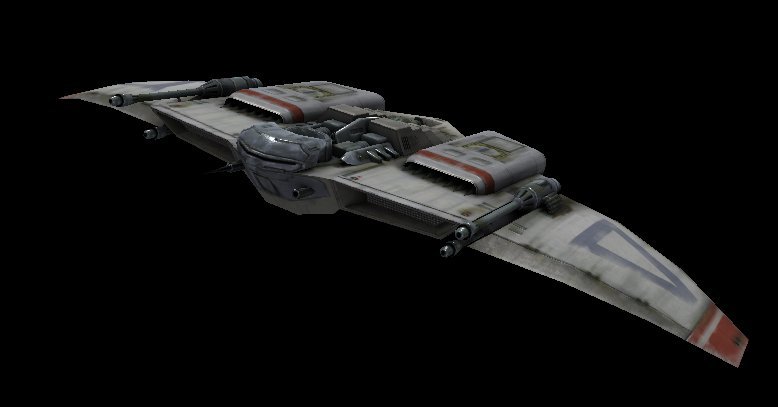 Sporting four gun mounts backed by two missile launchers, this bad boy wears its feelings on the outside. Neutralizing a mark ten is part of a pilots training and if you can't get past one of these then you may need to step aside and let a better pilot through. The good news, we supply a viper - fully armed, you supply the attitude.



An illustrated guide to the process of modelling has been posted by Benjamin "DaBrain" Suhr, covering the creation of the colonial Bolitho-class corvette. You will see this ship in R1 of Diaspora, but here you can get to know her well before that.



To celebrate the new year not to mention having survived another year in a cruel world, here are a bunch of screenshots. And here are more!
Attention all artistic people, Diaspora needs you!
Yea, this is a recruitment post. Sad fact is that while we have quite enough of coders, mission designer and such doing lots of great things, we only have a small handful of active people producing the badly needed art assets for the game. You know what I'm talking about: models, textures, background graphics, effects and so on. We are essentially making a game from scratch here so the number of needed assets is huge and if we want to get any sort of quality release out in any decent timeframe, we need all the help we can get.
So why apply? For the fame and glory, of course. For the chance to learn new artsy skills from people who have been doing this for years. For the great/weird/delusional people you get to work with. For the sheer fun of it. Okay, so it's a lot of hard work most of the time, but it can be fun at times. Mind you, we are not asking anyone to do all the work for us, we are asking for people to help us so we can make a release on a faster schedule.
If you are interested, feel free to drop us a mail at [email protected]
Battlestar Theseus, WIP
Time to give you guys a bit of a treat: a first glimpse at the hero ship of our first release, the Colonial Battlestar Theseus. She's a Sobek-class battlestar, a compact kilometer long multi-purpose carrier built near the end of the first Cylon war.



Based on the original sketch by StarSlayer, the ship was modeled by Meleardil over a period of several months. It took quite a few revisions to get the design this far (many cooks and all that), but the modeling is now 98% done and the ship is ready for texturing.
-LtCannonfodder
Voice Actors needed, and other stuff
Want to be part of something great? Want your piece of the fame and glory? Act now, dig up your microphone and start recording some lines for us. While we cant guarantee you'll get a role, anyone is free to submit voice samples for consideration. For further info, visit this thread.
By the way, if you are wondering about lack of updates on the website, you should really check out our forums. We are really lazy in posting new stuff on the site, so the forums are the best place to catch the newest progress reports. For example, newman just posted some WIP images of his excellent basestar model and I myself have started an ongoing progress thread for the interface art.
-LtCannonfodder
New screenshots
Three pretty screenies, since we know people like them. We also threw in a work-in-progress shot of the Viper Mk2 cockpit for good measure.




As usual, it's worth noting that much of this stuff is still being worked on. Pegasus for example is still the old mk1 model with placeholder textures (Scotchy is working on mk2). The Raptor cockpit is near final however, big props to newman for modeling and texturing it.
-Lt. Cannonfodder
Second trailer up
So you wait four months for a Diaspora trailer and then two come along on the same day.
As wth trailer 1, you can find it in the video page.
-Karajorma
First trailer up
So yea, it's been a while since last update on the website. My fault really, being the lazy bastard I am.
To make up for it, we made a flashy (if short) trailer for you. You can find it in the video page.
-Lt. Cannonfodder
Couple of screens
Early snapshots taken by Shade while testing (yea right, we all know he was just having fun).


-Lt. Cannonfodder
Die Toasters! or how to best lay waste to rebelling robot minions
One can never have enough of explosives.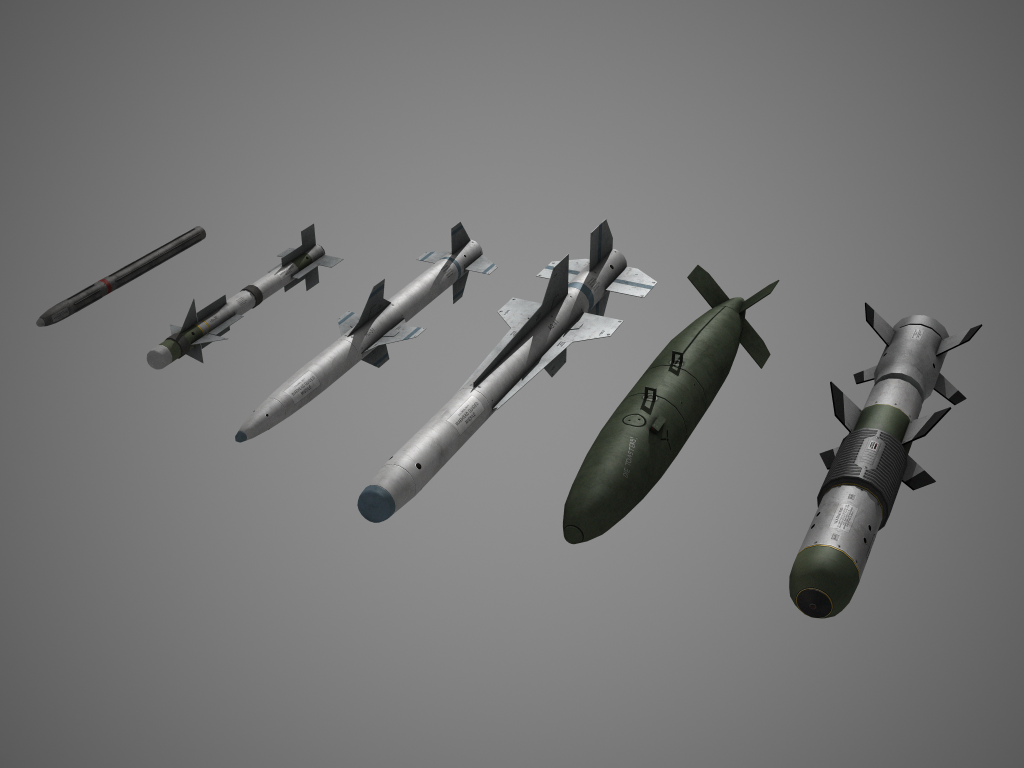 Modeling and texturing by myself and newman, some designs based on StarSlayer's drawings.
-Lt. Cannonfodder
Whoa, links!
In a freak fit of creativity, I decided to fix our links section. Not that I imagine anyone ever checks it out, but every cool site has to have one.
-Lt. Cannonfodder
A few new screenshots
Four new screenshots added to the gallery. The models seen here range from being in semi-finished stage to just plain placeholders, we are still working on most of them.



-Lt. Cannonfodder
Wallpapers
It's not much, but due to requests we've added some wallpapers to the downloads section.
-Lt. Cannonfodder
Site Launched. Whee!
Finally got the site up. Yea yea, I know, it bloody sucks. Trust me, I'd much rather be modeling and texturing cool spaceships. If you happen to be a guy with crazy web skills, or know one, please contact us.
That being said, I hope you check out the much cooler stuff we have stashed into the gallery. And be sure to come by and say hello on our discussion forum afterwards. I promise we won't bite.
-Lt. Cannonfodder