Battlestar Galactica related
Battlestar Galactica - The official site of the show. If you haven't seen the new Galactica, man, how can you call yourself a scifi-fan?
Battlestar Wiki - Everything you ever need to know about both the new and the old series.
Galactica.tv - Interviews, articles etc. Fun reading.
Battlestar VFX - The site of the former VFX Consultant of the show. Some really nice pieces of insight on how the visuals effects were made.
BSG Pilots - Multiplayer and general Galactica community.
Battlestar Galactica Online - A 3D browser-based MMO under development by Bigpoint Games. Looks very promising.
Freespace related
Hard-Light Productions - The biggest Freespace community still alive and kicking. Home of Diaspora, The Source Code Project and a whole bunch of other interesting projects.
Game Warden - The second largest Freespace community around.
Other FS2_Open Engine games
The Babylon Project - The granddaddy of all games based on FS2_Open. Hours worth of excellent gameplay, all free for taking.
Earth Defence - Continuation of the Freespace 2 story, still work in progress.
Shadows of Lylat - Another big project based on the Starfox games. No releases yet, but lots of nice screenies and videos.
Wing Commander Saga - Wing Commander brought to life with FS2_Open. Demo available for download, quality stuff.
Fate of the Galaxy - A very promising Star Wars total conversion for FS2_Open. Shares some staff with Diaspora.
Beyond the Red Line - Another BSG project currently in development. Demo available from this link.
Download sites
Sites that have Diaspora available for download.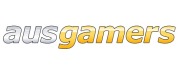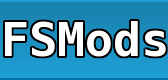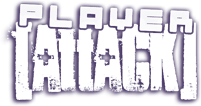 Other stuff
Scifi-Meshes.com - Big 3d/2d art community, dedicated to science fiction. Quite a few of Diaspora devs are (semi-)regulars there.